EM24 CAREER OPPORTUNITIES
Alarm Technical Support Analyst
EMERgency 24, a recognized leader in security monitoring for nearly 50 years, seeks an experienced technical support analyst to service internal and external clients.
As a technical team member, you will learn skills related to alarm communications, PC computing, internet services, and databases. Ideal candidates are self-motivated to operate under minimal guidance, possess exceptional interpersonal and communication skills, and enjoy implementing technical solutions for open-ended client requests.
It is highly recommended that you have sufficient experience installing, configuring, and maintaining various alarm devices. In this position, you are not required to install alarm panels, but provide technical phone support to our alarm dealers. You will be managing and maintaining all alarm receivers, as well as their corresponding network and computing devices. Prior Central Station experience is not required.
Minimum Qualifications
Experience as a Burglar and Fire Alarm Installer (POTS/IP/Cellular/Radio/etc.)
Ability to interpret, diagnose and troubleshoot alarm communications and technical problems, relaying final recommendations to customers - Aptitude for learning R&D methodologies - Ability to ascertain the critical nature of incoming requests - Ability to comprehend technical documentation
Strong knowledge of TCP/IP protocols and concepts
Proficiency with Microsoft Office Applications - Proficiency writing queries for SQL Server 2008 and/or MySQL
Preferred Qualifications
Technology-related BA/BS degree
CompTIA A+ Certification
Proficiency with Wiki documentation - Familiarity with concepts regarding Firewalls, Spam Filters, and Load Balancers
Familiarity with concepts regarding virtualization (VMware, Xen, KVM, VirtualBox, etc.)
Familiarity with Windows Server 2008 R2 (IIS)
Any Datacenter experience
Network+ certification a plus
Any programming knowledge is a plus
Required Experience
Burglar and Fire Alarm Installer: 1 year
Required Education
Interested candidates submit your resume to hr-tech@emergency24.com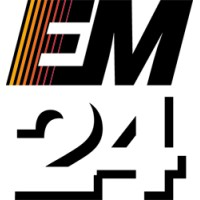 Located near O'Hare airport, our campus is easily accessible via public and highway transportation. EMERgency24 is a licensed security company which requires a general honesty exam with each employment application. Background clearance from both state and federal authorities is also necessary prior to commencing work. We offer excellent benefits including health, dental, optical, 401k and monthly attendance bonuses.
Interested candidates submit your resume with cover letter and salary requirement to hr@emergency24.com